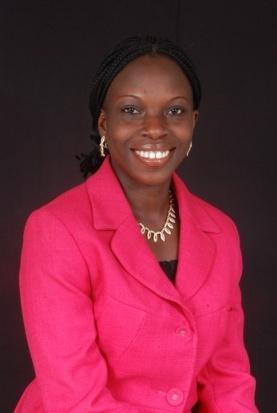 Sewoenam GBORDZI (Epouse CHACHU)
Tél: 00233243149399(Ghana)
0033659069763 (France)
Courriel :
schachu@ug.edu.gh
sewoenam@gmail.com
Enseignante de français à l'université du Ghana, département de français.
Thèse en cours :
Étude comparative des verbes supports en français, en anglais et en éwé.
Université Paris Sorbonne (2ème année)
Diplômes :
2009: Master 2 Recherche, Sciences du Langage, Université Paris Descartes,
Les systèmes verbaux en français, en anglais, et en éwé.
2008: Master 1, Didactique de Français Langue Étrangère (FLE), Université de Franche-Comté, Besançon
Les enjeux des compétences plurilingues dans l'acquisition du Français Langue Étrangère : Le cas des apprenants de l'Université du Ghana
Domaines principaux de recherche :
La linguistique comparative
Les systèmes verbaux
L'acquisition des langues étrangères par les adultes
Publications :
Chachu, Sewoenam. (2013). Ghana Television and Radio Advertissements: Codeswitching as a type of language use in the context of unity in diversity. In Lauer Helen, Amfo Nana Aba Appiah and Boampong Joanna (eds.),The One In The Many: Nation building through cultural diversity, (pp. 80-96.) Accra: Sub-Saharan Publishers.